The Kick Real Estate May Need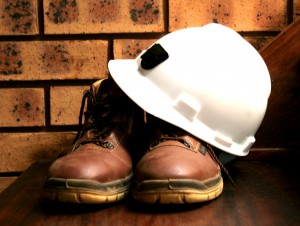 Do you know where the turnaround in the housing market starts? It starts at the bottom. I'm not referring to the slums or the starter housing market, but with the rush for rental property and I have seen the change firsthand over the last six months.
The number of people moving here for work is actually rather amazing and since I provide short term furnished rentals for people moving to Calgary for work, I can see the how the market has changed over the last six months. In the early spring, a typical online ad for me would get 30 or 40 views and a call or two.
Prior to spring, many of my properties ran at only 50% occupancy, it was simply brutal. Looking at the rental market now though, things are incredibly different.
This past weekend I started an ad late in the day Friday and had almost 100 views by Saturday morning. It wasn't just views either; I have easily talked to 20 people already with the majority being from outside of the area and their reason for coming is work.
Labour Markets Help Drive Real Estate Markets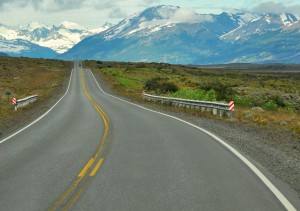 Now this isn't anything remarkable, it's actually quite consistent with how the labour market works. Many of the labour and trades workers simply follow the jobs and the majority of the jobs in Canada appear to be occurring in Alberta.
What is remarkable though, is the speed in which it's picked up and how similar it is to the market that occured in 2005, right before our last boom and when things went crazy. In January and February, we were barely half full in our furnished rentals, but by March, it started to change and it's been following the  the labour markets trends the whole way.
Even though this is paralleling what we saw in 2005, it's still not a true indicator of what may take place over the next couple years here, but it creates an interesting environment. It also starts to be a rather predictable cycle if you sit back and look at it, but we aren't completely out of the woods and into the oilpatch yet.  The true test will be if our job market continues to be so stellar or even just maintains.
If the job growth continues to grow, things will just get better and better, if it maintains and chugs along without the steady growth we have seen, it will still work out quite well. At this point the only factor that could truly hurt us is the bottom dropping out of the oil industry, and it doesn't appear to be in the cards.
Real Estate Growth Can Actually Be Predictable
The predictability works like this. First, the workers migrate to the jobs and as they continue to stay and work, they put pressure on the rental market. Second, as the rental market sees increased demand and less supply, rents start to slowly increase initially and then faster as the properties continue to get filled.
Eventually, it reaches a point where the cost of paying a mortgage is similar to the monthly rent. It's also about this time that many of the workers who migrated here 12 to 24 months prior start to settle in and get comfortable. It becomes just comfortable enough that they also start transitioning to the idea of staying put and settling down.
This moves us to the next stage of the cycle where, slowly but steadily, people start transferring from the rental market to purchasing homes. Looking back to 2006, prices were significantly lower compared to where they are now. This will put an initial damper on any increases in values, but if there is enough demand and transition to people buying, it inevitably puts pressure on those values.
This is the type of pressure that boosts home prices upwards, which would make many people very happy. Of course, there are some variables and concerns still. Will the energy market continue onwards as it has the last year? Will interest rates stay relatively close to where they are now? Will everyone who couldn't sell in 2008, 2009 and 2010, suddenly throw their property on the market at the first sign of true positive increases? Effectively stalling any price increases and oversupplying the market once again?
The next six months to a year will be very interesting times, so if you haven't started paying attention yet, you might want too.
Investor's Perspective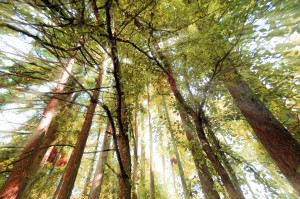 If you currently have a rental property you need to take a look at what is currently happening with vacancies and current rental rates out there for properties. As vacancies decrease, competition for good rental properties will increase.
For a Real Estate investor this is a sign that rents will start to increase. If you are keeping your properties in good shape (and you should be to attract the best tenants), there will be opportunities out there for you to increase rents in the near future.
The changes to the Residential Tenancy Act a few years ago reduced how often a landlord can increase their rent to only once a year. This ties in nicely with a year's lease or two six month leases and presents an opportunity for you to likely work in a slight increase. I'm not talking anything crazy, but property taxes keep increasing, insurance costs keep increasing and even the cost to evict tenants keeps going up.
Increasing the rents isn't gouging the tenants, it's operating your rentals like a business. I'm sure you had to lower some rents when the market dropped out, don't miss out on your upcoming opportunity for you to get them back to where they should be.
Let's do an informal survey, if you are a landlord, leave me a comment about the last time you raised your rents, and if you'll be doing it in the near future. As a side note to this, by charging higher rents, you weed out many of the problem tenants, so it not only helps cover increasing costs, it makes your life easier.