Getting Started With Rental Properties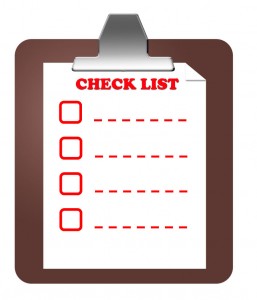 Have you ever thought about owning a rental property? Just a single property that you can use for cash flow, perhaps make some money from appreciation and maybe long term use it as part of your retirement package?
Well that's how we initially started, although we never intended to limit ourselves to a single property. Our goals were a bit more ambitious and we wanted to buy and hold as many properties as we possibly could and then to use the cash flow to create the life we wanted now, while the equity built for our retirement later.
It's been a nice little plan that received a huge bonus during the massive boom years of the mid 2000's and then provided us with a pretty significant kick in the pants during the last several years, but overall it's worked out pretty darn good. Of course, with hindsight, there are many things we would change and do slightly differently than we did (like selling almost everything at the peak!), but hindsight is just part of gaining experience.
So now that I am armed with this experience and these insights what can I do with it? One route has been for me to write about it and provide stories and experiences to readers here and on various other web properties I provide content to. Information that usually tells of these experiences, but never gets down to the basics of how to get started, what types of properties to look for, what issues to be aware of and generally how to get from A to B.
Over the next few weeks, I'm hoping to change that. I'd love to say this will be a three part series, but I'm not sure if I can cram it into three parts, even if I just touch on the basics, so for the next little while I'll just create a series of articles for you that will just walk you along the pathway towards purchasing a rental property.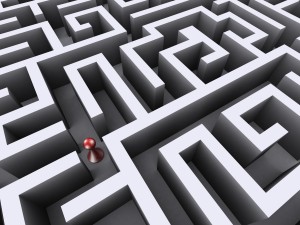 To get started, let's talk about some of the basics and some of the topics I will go over. Perhaps the first realization for many investors is they cannot do this all on their own. If you are just planning on purchasing a single property, it's a little bit easier, but if you plan on purchasing multiple properties, you need a strong team of people around you to make this work. I'm not talking about employees; rather I am referring to the people who will help you get to where you want to be. These would include Realtors, Mortgage Brokers, Lawyers and Contractors.
The biggest mistake that usually occurs with new investors is they choose their partners or team members poorly. You may already have a great residential Realtor. One who helped you buy your home even, but do they know about zoning or other issues with rental properties? Having someone experienced in this can provide you with great leverage and advice for picking winning properties and avoiding money pits or future problems.
Then there's financing. Many people simply deal with their bank for their personal mortgage, but the majority of banks don't understand investors. If they manage to put you into the wrong mortgage now, this can impact financing a couple years down the road and make expanding your portfolio much more difficult and often more expensive for you. This is where having a mortgage broker who is experienced with dealing with investors can point you to the right path that will allow your portfolio to continue expanding.
Choosing the right people to work with can make a huge difference for you and you really need to choose wisely. This can even include finding the right mentors to advise and guide you along the way. It's all part of the learning curve as you move along. Upcoming articles will go a bit further in depth with the people you want to make up your team and from there we will move along to other fun topics like financing, choosing properties and even renovations.
If you have specific questions that you would like to see answered in these articles leave me a comment and let me know. And as always I would be very interested in your thoughts on these posts, so feel free to leave me a comment because often the questions or points you make can help others.