Rental Property Financing Tips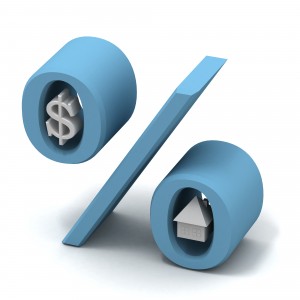 With the recent announcement from the Bank of Canada that the prime rate isn't changing and isn't likely to change in the very near future, I have a nice little segue into today's article about financing your rental property.
When you start out, it really doesn't seem like much of a problem. You go to your bank, you get pre-qualified so you know how much you can afford and away you go. You are now ready to go find that perfect rental property and make your purchase. Except for a few minor little details, that can impact you severely later.
Now just to clarify, if you are simply looking at one or possibly two rental properties, it's not quite as hard or problematic if you make mistakes.  It's when your aspirations are to build a portfolio of properties that early financing mistakes can hinder you.
Rental Financing Mistakes
One of the first financing mistakes beginning investors make is dealing with someone who doesn't understand rental properties, your goals of multiple properties and what your long term plan contains. Mortgage brokers and bankers who deal with property investors regularly, can help make the process easier for you and connect you with the lenders who will be able to help you long term, rather than just get you the mortgage you require right now.
The Ratio Game TDS and GDS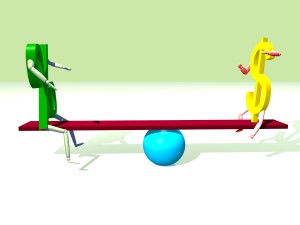 When you initially start purchasing properties, it's quite simple. It comes down to your current debt loads and some simple formulas to determine your Gross Debt Service (GDS) ratio and your Total Debt Service (TDS) ratio. These formulas help determine what you can afford to pay based on potential costs of the property and on your current income versus your expenses. The problem is many lenders use these formulas differently and these differences can make a huge impact.
In the case of rental properties, one of the biggest factors affecting your debt servicing is the incoming rents from a property. In an effort to protect their interests, many lenders take only a percentage of the total incoming rent rather than the full amount. For some lenders this percentage can be as low as 50% of the actual rent and obviously taking away 50% of the income from a property can have a huge affect on your ability to borrow.
If you have a projected rental income of $2,000 from a property and you are only allowed to count $1,000 of it, you can see how this can cause a problem with your ratios. Multiply this by several properties and you will require a substantial income outside of Real Estate to keep your ratios at an acceptable level to be able to continue purchasing more properties.
Bankers and mortgage brokers experienced with investors can ensure you are dealing with the right lenders to keep your dreams and goals on track, especially if your aspirations are to continue buying. Brokers also have the advantage of being able to provide you with multiple different lenders, where as banks require you to stay within their products. This brings up another potential dilemma for an investor.
If you are looking at multiple properties, dealing with one bank typically brings you to a halt after three properties. Depending on the lender, this is where banks often limit their exposure with you and subsequently cannot offer you mortgages on a fourth or fifth property. Suddenly you have to find another bank or broker to deal with and start building new relationships if you want to continue buying.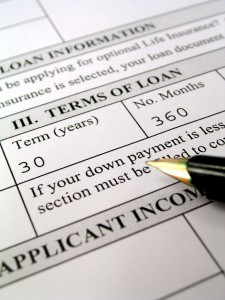 These are just a few of the caveats when it comes to buying and financing rental properties, so it's worth your while to find someone who specializes in these transactions. It can make the process easier for you long term and help you avoid many of the pitfalls inexperienced investors initially run into.
We haven't even explored Variable Rate mortgages versus Fixed Rates, understanding mortgage payouts and terms of mortgages or any other fun investment issues that end up being nice surprises many years after the fact. The important part is without guidance at the beginning, many of these end up being surprises and often unpleasant ones.
Do you have some mortgage stories or advice you can add to this? I would love to hear them, so leave a comment.